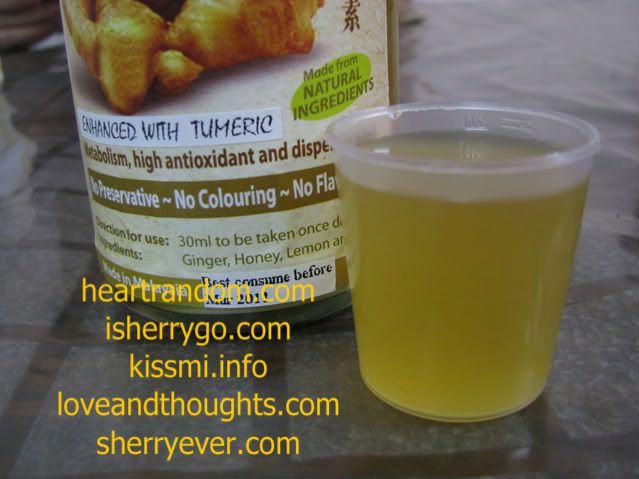 It is already fourth night I am drinking the
Ginger Enyzme
, it taste good because I like the ginger taste. My dear even loves it, he does not mind the strong ginger taste. I have been feeling cold in the night and sometimes I sprain my legs. I need to put socks on if I am in the air conditional room.
Ginger can lower your cholesterol levels, my friend is taking this drink too. This product is made in Malaysia.
I usually took it in the night just 30ml, the ingredients ginger, honey, lemon and oligo.